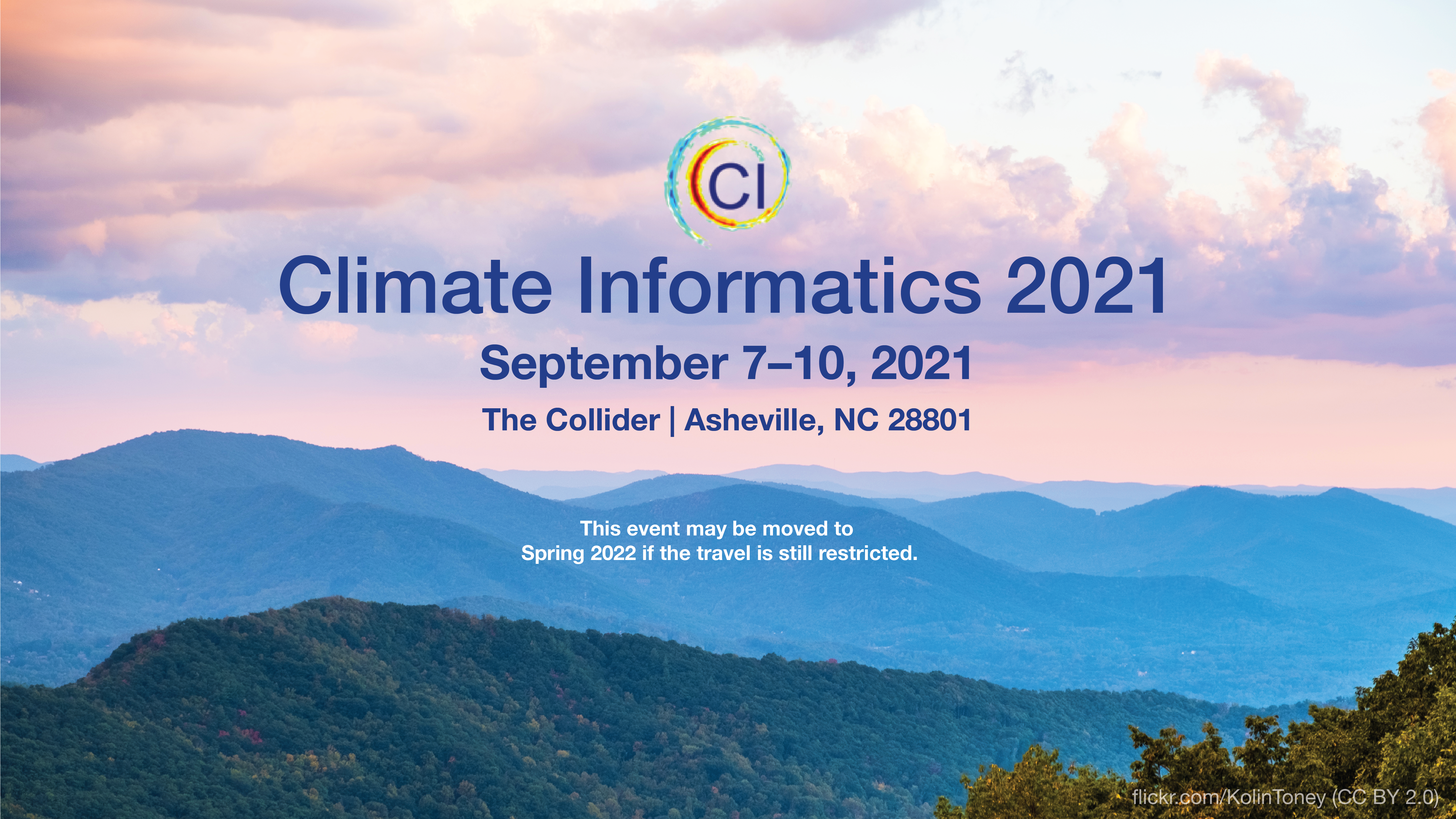 11th International Conference on Climate Informatics
About the Conference
The North Carolina Institute for Climate Studies is pleased to announce the 11th International Conference on Climate Informatics, which will be hosted at The Collider in Asheville, North Carolina, on September 7–10, 2021. The conference is supported by NOAA's National Centers for Environmental Information and The Collider.
The Climate Informatics conference series aims to bring together researchers and users across different disciplines and sectors to forge international collaboration between climate science, data science, and computer science, share state-of-art developments in climate data and informatics, and accelerate the rate of discovery in climate science and adaptation of climate applications.
Announcement
Climate Informatics will host a virtual tutorial and hackathon on September 7–10, 2021. The originally planned conference will be postponed till April 2022. You can sign up for the hackathon and updates about future conference using this form.
Important Dates
Registration for 2021 Hackathon: August 10, 2021
2022 Conference abstract submision: November 2021
Author notification: January 2022
Registration open: February 2022
Revised submission deadline (full paper): March 2022

Click here to download the informational sheet.
Contact Us
Sign up here to receive conference updates.
Contact the organizing committee via email.
Sponsors