Angel Li: Highlights 2015
Climate Assessments
Web development support for globalchange.gov, including
implementation of an extensive list of requested enhancements.
Design and programming of the website for the U.S. Globa
Change Research Program's Climate and Health Assessment.
The website is now available at
http://health2016.globalchange.gov/.
This site is fully
responsive, i.e., the site adjusts to the current screen width,
be it on a phone, a tablet, or a desktop display. Metadata has
been collected for every figure in the report and is easily
viewable on the website.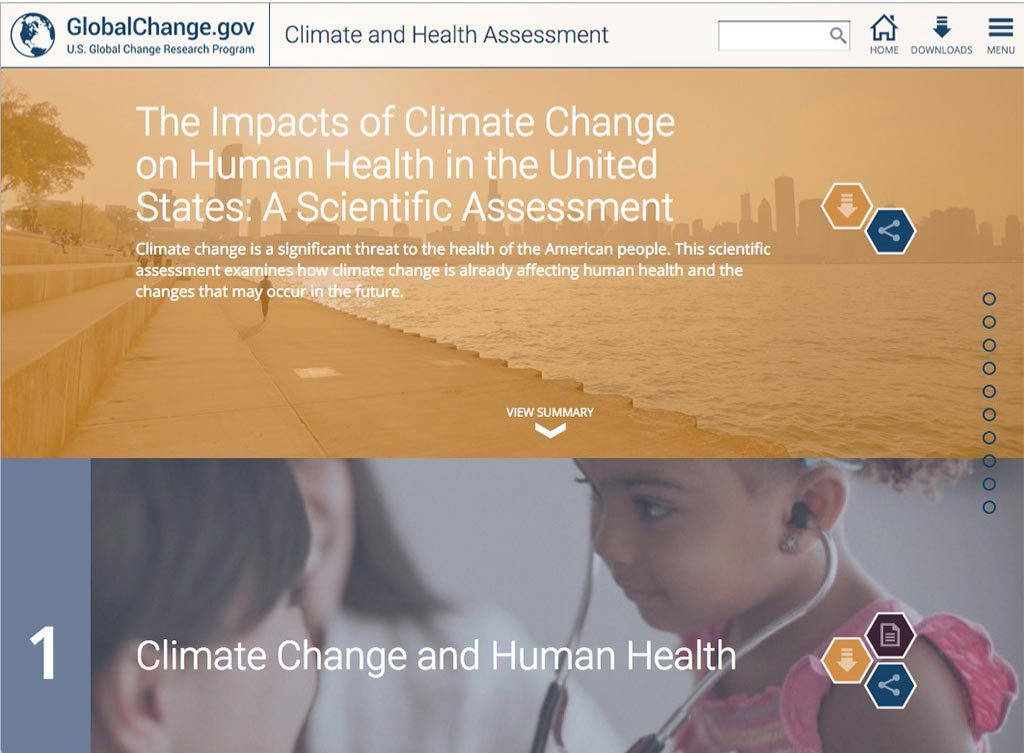 In preparation for the completion of the U.S. State Climate
Summary project, a new site was designed and implemented in
Drupal. The development site includes a prototype of the home
page, a clickable map of the 50 states, and fact sheets
rendered as HTML pages. The project team will be dealing with
over 1000 figures later this year.
Climate Literacy, Outreach, Engagement, and Communications
Continuing work on monitor.cicsnc.org, which provides
access to a variety of exploratory tools for accessing and
viewing climate and weather data.
Development of a new version of the Institute website is
now underway, with completion expected in summer 2016. The site
will follow NCSU branding guidelines while highlighting the
expertise and activities of NCICS and CICS-NC.
Developed HTML version of the Fall 2015 issue of the
CICS-NC newsletter for distribution to stakeholders via email.