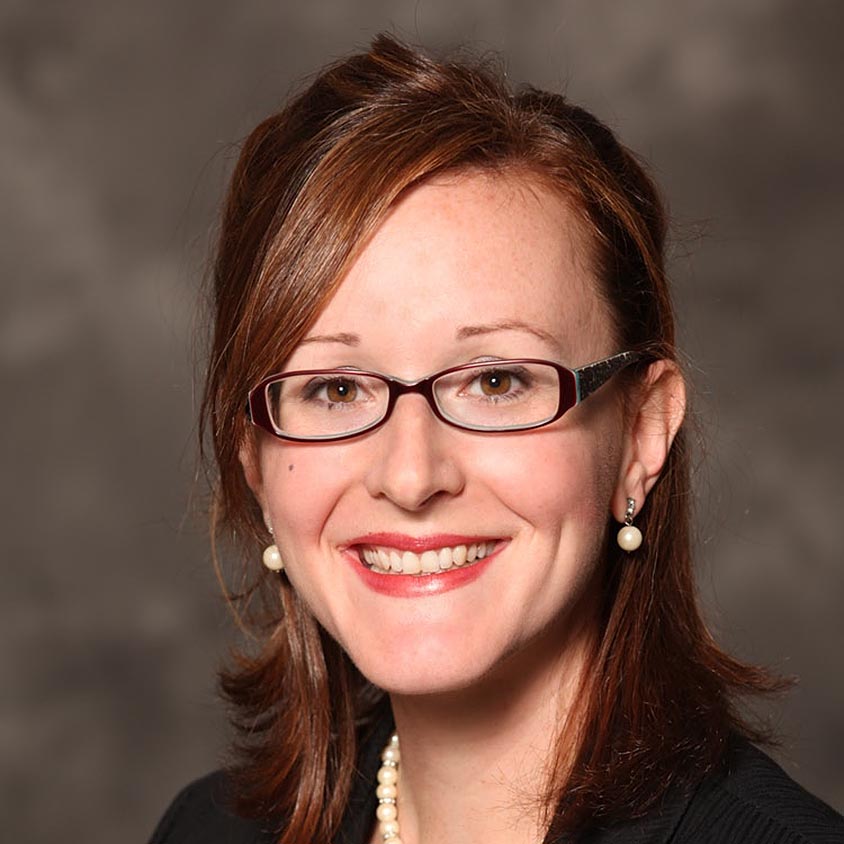 Jennifer Runkle
Science and editorial support for health assessment activities Phone: +1 828 257 3030 Email: jrrunkle@ncsu.edu

Orcid: http://orcid.org/0000-0003-4611-1745 Highlights 2015
Biography
Dr. Jennifer Runkle is an Environmental Epidemiologist with wide-ranging experience translating science into action-based solutions for a variety of stakeholders. Dr. Runkle has worked alongside communities on important population health issues of concern, including the impact of a technological disaster on access to medical care and occupational exposure to chemicals on reproductive health. Her most recent work as a postdoctoral fellow in Occupational & Environmental Exposures at Emory University examined chemical exposure and heat stress in farmworker populations and implemented novel strategies to assess health risks and decrease exposure to these environmental stressors.  
Dr. Runkle joined NCICS in November 2014 as a Research Associate to provide science and editorial support for the USGCRP Climate and Health Assessment (2016). She is a contributing author on the Impacts of Extreme Events on Human Health chapter of the report and a lead author on the NOAA State Summary for the National Climate Assessment project. While at NCICS and as a new member of the Center for Human Health and the Environment's (CHHE) Population Health team, Dr. Runkle has been broadening her research interests to include the investigation of population vulnerability to the health effects of climate change and variability. In particular, she has been piloting the use of wearable sensor technology as a new exposure-assessment tool for large-scale epidemiologic surveillance efforts to monitor health and environmental exposures. Recently, she launched a multi-site pilot study in collaboration with Appalachian State University and Mississippi State University to explore the use of low-cost personal monitoring devices to characterize occupational exposure to heat in outdoor workers.  
Publications
2017
2016
Bell, J. E., S. C. Herring, L. Jantarasami, C. Adrianopoli, K. Benedict, K. Conlon, V. Escobar, J. Hess, J. Luvall, C. P. Garcia-Pando, D. Quattrochi, J. Runkle, and C. J. Schreck, III, 2016: Ch. 4: Impacts of Extreme Events on Human Health. The Impacts of Climate Change on Human Health in the United States: A Scientific Assessment, U.S. Global Change Research Program, 99–128. http://dx.doi.org/10.7930/J0BZ63ZV
2014
Jennifer D. Runkle, Joan Flocks, Jeannie Economos, J. Antonio Tovar-Aguilar, and Linda McCauley. Occupational Risks and Pregnancy and Infant Health Outcomes in Florida Farmworkers. Int. J. Environ. Res. Public Health. 2014, 11 (8): 7820-2840.
2013
Jennifer D. Runkle, J. Antonio Tovar-Aguilar, Eugenia Economos, Joan Flocks, BryanWilliams, Juan F Muniz, Marie Semple, and Linda McCauley. Pesticide Risk Perception and  Biomarkers of Exposure in Florida Female Farmworkers. Journal of Environmental and Occupational Medicine. 2013, Nov; 55 (11): 1286-92. PMID: 24164757
Linda McCauley Ph.D., Jennifer D. Runkle Ph.D., Julie Samples J.D., Bryan Williams Ph.D.,Juan F Muniz Ph.D., Marie Semple BA, and Nargess Shadbeh J.D. Oregon Indigenous Farmworkers: Results of Promotor Intervention on Pesticide Knowledge and Organophosphate Metabolite Levels. Journal of Environmental and Occupational Medicine. 2013, Oct; 55 (10): 1164-70. PMID: 24064776
Joan Flocks, Valerie Vi Thien Mac, Jennifer D. Runkle, J. Antonio Tovar-Aguilar, Eugenia Economos, and Linda McCauley. Female Farmworkers' Perceptions of Heat-related Illness and Pregnancy Health. Journal of Agromedicine. 2013, 18(4): 350-8. PMID: 24125050
Runkle J, Zhang H., Karmaus W., Martin A., Svendsen S. Long-term impact of environmental public health disaster on health system performance: experiences from the Graniteville, South Carolina chlorine spill. Southern Medical Journal. 2013, 106 (1):74-81. PMID: 23263318
2012
Runkle J, Martin A., Zhang H., Karmaus W., Svendsen S.  Secondary Surge Capacity: A Framework for Understanding Long-Term Access to Primary Care for Medically Vulnerable Populations in Disaster Recovery. American Journal of Public Health. 2012, 102(12): e24-32. PMID: 23078479
Runkle J, Zhang H., Karmaus W., Martin A., Svendsen S. Prediction of Unmet Primary Care Needs for the Medically Vulnerable Post-Disaster: An Interrupted Time-Series Analysis of Health System Response. Int. J. Environ. Res. Public Health 2012, 9(10), 3384-3397. PMID: 23202752
Svendsen E., Runkle J, Mazzoli C., Dhara V.R. Epidemiologic lessons learned from Environmental Public Health Disasters: Chernobyl, the World Trade Center, Bhopal, and Graniteville, South Carolina.  Int. J. Environ. Res. Public Health 2012, 9(8), 2894-2909. PMID: 23066404
2010
Davis J, Wilson S, Brock-Martin A, Glover S, and Svendsen E. The Impact of Disasters on Populations with Health and Healthcare Disparities. DISASTER MEDICINE AND PUBLIC HEALTH PREPAREDNESS.2010; 4(1): 30-38. PMID: 20389193
2009
Teas J., Baldeon ME, Chiriboga DE, Davis JR, Sarries AJ, Braverman LE. (2009). "Could dietary seaweed reverse the metabolic syndrome?" Asia Pacific Journal of Clinical Nutrition 18(2): 145-54.
Brandt H, Sharpe PA, McCree DH, Wright MS, Davis J, and Hutto B. HPV Vaccine Acceptance in a Clinic-based Sample of Women in the Rural South. American Journal of Health Education. 2009 May/June; 40 (3):174-180.
2006
Brandt HM, Modayil MV, Hurley D, Pirisi-Creek LA, Johnson MG, Davis J, Mathur SP, Hebert JR. Cervical cancer disparities in South Carolina: An update of early detection, special programs, descriptive epidemiology, and emerging directions. J S C Med Assoc. 2006 Aug;102(7):223-30.
Presentations
2015
Maycock, T., and J. Runkle, 2015: Climate and Health Assessment and related TSU activities. NCEI Branch Seminar, National Centers for Environmental Information, Asheville, North Carolina, July 28, 2015.