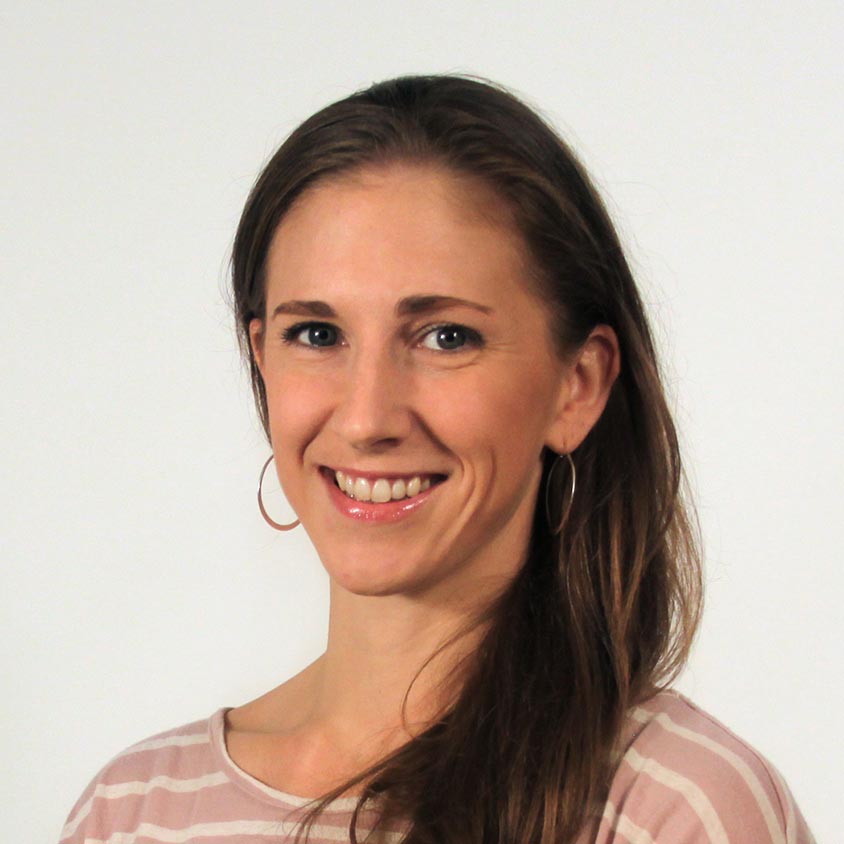 Sarah Champion
National Climate Assessment data architect Phone: +1 828.271.4135 Email: smchampi@ncsu.edu

Orcid: http://orcid.org/0000-0002-5080-6286 Highlights 2015
Biography
Sarah Champion received her undergraduate degree from Penn State University and Master of Science degree in Meteorology from The Naval Postgraduate School, while serving on active duty with the U.S. Air Force. Her graduate research focused on Climatology and Long Range Forecasting, where she developed a probabilistic long-range forecast for the Department of Defense for Southwest Asia. These forecasts were later transitioned into operational forecasts and are still a current climatological product, produced by the 14th Weather Squadron.
Sarah has worked with NCEI since 2010, serving as Actions Officer/Assistant to the Deputy Director for NCEI with the Director's Office, and transitioned to the Technical Support Unit for the National Climate Assessment in September 2012, as the Scientific Program Coordinator. Her current position, as the Data Architect, oversees the management of all data for assessments, including transparency, curation, archival, and leading the team responsible for the underlying infrastructure to support all of these facets. Sarah is also pursuing a PhD in Atmospheric Science from North Carolina State University, with research focused on extreme precipitation impacts to infrastructure design values.
Ms. Champion joined NCICS as a Research Scholar in January 2014.
Publications
2017
Kunkel, K., R. Frankson, J. Runkle, S. Champion, L. Stevens, D. Easterling, and B. Stewart, 2017: State Climate Summaries for the United States. NOAA Technical Report NESDIS 149. http://stateclimatesummaries.globalchange.gov/
Kunkel, K. E., S. M. Champion, L. Sun, and J. Rennie, 2017: Climate Model Data Support to the Assistant Secretary of Air Force (ASAF) Climate Projection Engineering Weather Data (EWD) Project. Final Report, Contract N61340-14-C-6103 P00013, 53 pp.
USGCRP, 2017: Climate Science Special Report: Fourth National Climate Assessment, Volume I. D. J. Wuebbles, D. W. Fahey, K. A. Hibbard, D. J. Dokken, B. C. Stewart, and T. K. Maycock, Eds., 470 pp., U.S. Global Change Research Program, Washington, DC, USA. http://dx.doi.org/10.7930/J0J964J6
2016
Kunkel, K. E., D. A. Robinson, S. Champion, X. Yin, T. Estilow, and R. M. Frankson, 2016: Trends and extremes in Northern Hemisphere snow characteristics. Current Climate Change Reports, 2, 65-73. http://dx.doi.org/10.1007/s40641-016-0036-8
Waple, A. M., S. M. Champion, K. E. Kunkel, and C. Tilmes, 2016: Innovations in information management and access for assessments. Climatic Change, 135, 69-83. http://dx.doi.org/10.1007/s10584-015-1588-7
Presentations
2015
Champion, S., and K. Kunkel, 2015: Data Management and the National Climate Assessment: Best Practices, Lessons Learned, and Future Applications. 95TH Annual Meeting the American Meteorological Society, Phoenix, AZ, 2015.
Champion, S., and K. E. Kunkel, 2015: Data Management and the National Climate Assessment: A Data Quality Solution. Invited talk, Fall Meeting of the American Geophysical Union, San Francisco, CA, 14 December, 2015.