NOAA Assessments Technical Support Unit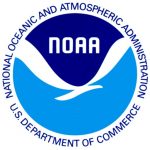 NOAA's Assessments Technical Support Unit (TSU) provides a broad range of scientific and technical support for the legally mandated National Climate Assessment (NCA) process, under the auspices of the U.S. Global Change Research Program. National climate assessments are intended to advance the understanding of climate science in the larger social, ecological, and policy systems to provide integrated analyses of impacts and vulnerability. The TSU is located at NOAA's National Centers for Environmental Information (NCEI) in Asheville, North Carolina.
NCICS provides the majority of the staffing for the TSU through its NOAA cooperative institute (CICS-NC), including:
A science team engaged in cutting-edge climate research. The team provides much of the foundational science on observed and projected climate changes that inform assessment activities. The Lead Senior Scientist provides scientific oversight for the development of NOAA's assessment services and helps coordinate and implement distributed and centralized high-resolution modeling capabilities.
A science communications team providing scientific writing, editorial, graphic design, and report production expertise to facilitate the development of content and the delivery of printed and electronic versions of assessment products
Software engineering and web development staff providing advanced web engineering and programming experience, working to implement computationally intensive analyses of climate data and model outputs and to develop and deliver a range of web-based tools and reports.
A data architect who oversees data management activities, ensuring the data provenance, tracking, and transparency required for scientific reports categorized as Highly Influential Scientific Assessments.
Project management expertise, helping coordinate and manage complex, multi-year assessment development cycles.
See our Assessments Portfolio for examples of the work done by the TSU.