The North Carolina Institute for Climate Studies
NC State University's North Carolina Institute for Climate Studies (NCICS) is a unique center of excellence showcasing a partnership between universities, the private sector, non-profit organizations, community groups, and the federal government. As an inter-institutional research institute of the University of North Carolina system, NCICS facilitates climate-related research across the UNC system and its partner organizations.
NCICS is co-located with our primary sponsor, the National Oceanic and Atmospheric Administration's National Centers for Environmental Information (NCEI), in the Veach-Baley Federal Complex in Asheville, North Carolina.
Vision and Objectives
Our vision:
Inspire cutting-edge research and collaboration
Advance understanding of the current and future state of the climate
Engage with business, academia, government, and the public to enhance decision making
Our main objectives are to:
promote discovery of new knowledge about global, regional, and local climate variability and its impacts, and
provide information that is critical for determining trends and validating climate forecasts at all of these spatial scales.
Underpinning all of our activities is the fundamental goal of enhancing our collective interdisciplinary understanding of the state and evolution of the full Earth System.
NOAA Cooperative Institutes
Since 2009, NCICS's primary activity has been operating a National Oceanic and Atmospheric Administration (NOAA) Cooperative Institute.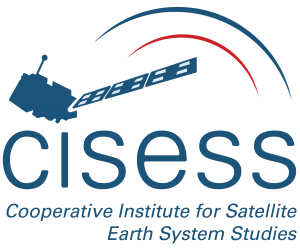 From 2009 through 2019, NCICS's hosted the North Carolina location of NOAA's Cooperative Institute for Climate and Satellites (CICS-NC), established as a partnership between the University of Maryland and North Carolina State University.
As of July 2019, NCICS is the host of the North Carolina site of the Cooperative Institute for Satellite Earth System Studies (CISESS), formed under a similar partnership. The seamless transition from CICS to CISESS allows NCICS to continue to support critical missions of NCEI and other NOAA programs while engaging in an even broader portfolio of Earth systems research.
Other Projects
Other extramural support for NCICS continues to expand, including federal projects supported by NSF, DoD SERDP, and NASA as well as several smaller private industry project awards. See our Projects page for information on some of these activities.