Overview and NCICS/CISESS Contributions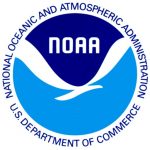 NOAA's Big Data Project (BDP) is designed to facilitate public use of key environmental datasets by providing copies of NOAA's information in the Cloud, allowing users to do analyses of data and extract information without having to transfer and store these massive datasets themselves.
NCICS's Cooperative Institute (previously CICS-NC and now CISESS) is a partner in the BDP and acts as a broker between NOAA and the public cloud providers. Our data and information technology experts play key roles in the transfer and certification of data sets, and our high-performance computing cluster serves as a critical gateway for delivering data to the Cloud. We are currently facilitating the near-real-time transfer of more than a dozen datasets, including NEXRAD Level 2 and 3 radar data, GOES-16/-17 satellite data, National Water Model,  Global Ensemble Forecast System (GEFS), Global Forecast System (GFS) and other data sets to several Cloud platforms, including Amazon Web Services (AWS), Google Cloud Platform (GCP), IBM NOAA Earth Systems Data Portal, Microsoft Azure and the Open Commons Consortium (OCC). More than 60 NOAA datasets are currently available through the BDP cloud partners.
See the links below for more information on the Big Data Project and selected examples of the growing collection of datasets available to you in the Cloud. The "Listing of holdings" link under each Cloud platform provides a table of currently available NOAA datasets from that Cloud provider.
For an overview of NOAA's Big Data Project, please see NOAA Big Data Project.
For more on NCICS/CISESS's contributions to the project, see: Portfolio: The NOAA Big Data Project and News: GOES-16 Data in the Cloud.
---
Links to Public Cloud Information and Datasets