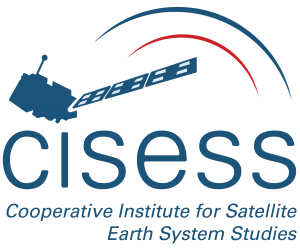 On May 31, 2019, the National Oceanic and Atmospheric Administration announced that North Carolina State University's North Carolina Institute for Climate Studies (NCICS) will host an anchor location of the Cooperative Institute for Satellite Earth System Studies (CISESS). The $175-million, five-year agreement will fund a multi-institution consortium led by the University of Maryland (UMD) and NC State University.
CISESS, which began operations on July 1, 2019, expands on the success of the Cooperative Institute for Climate and Satellites (CICS), founded in 2009 under a similar partnership between NC State and UMD.
The grand scientific challenge of CISESS is to enhance our understanding of how the natural components of the Earth system—atmosphere, ocean, land, and biosphere—interact with human activities as a coupled system. The Institute's multidisciplinary team of scientists and experts engage in collaborative and transformative research activities to enhance NOAA's ability to use observations and models to meet that challenge, advance NOAA's science mission, and identify emerging science needs.
The press release announcing the formation of CISESS is available here:
https://ncics.org/cics-news/nc-state-climate-research-institute-to-host-noaa-cooperative-institute/