Trends Winter 2017/18
The latest issue of our Trends newsletter recaps several busy months here at NCICS. In addition to an overview from Director Otis Brown, this issue highlights our contributions to two major national climate assessment products and reports on efforts to push GOES-16 satellite data to the cloud. You can also read about a variety of engagement and outreach efforts and learn how NCICS helped eclipse-hunters identify the best spots for viewing this summer's total solar eclipse.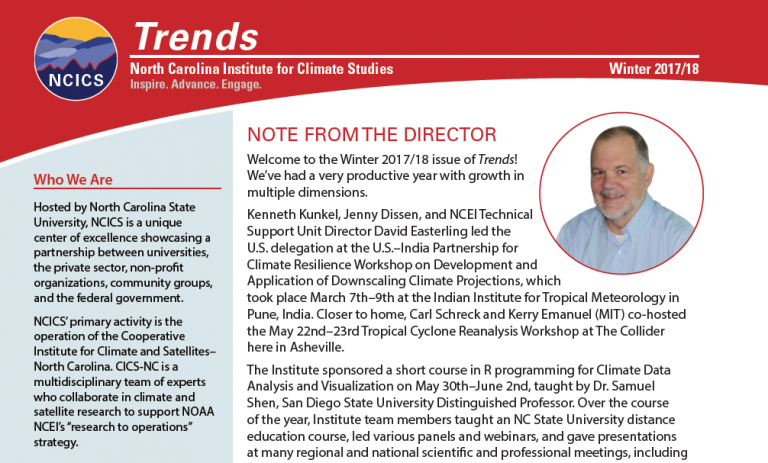 Friday at #AGU18: climate applications of deep learning, climate/weather perceptions of USDA employees, dataset maturity assessment models, and..
Thursday #AGU18 highlights include sessions and posters on earlier drought detection using remote sensing, standards for data usability and trust,..