Spring Trends 2017
We invite you to check out the latest issue of Trends, our Institute newsletter. In addition to an update from our Director, Otis Brown, this issue looks back at other major accomplishments from the past year, including our recent climate downscaling workshop in India, the release of the NOAA State Climate Summaries, and our educational outreach efforts.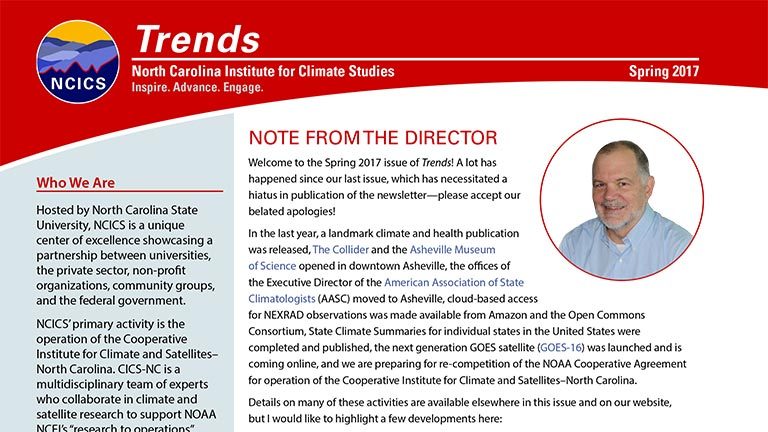 Just a few months after being launched, NOAA's new GOES-16 satellite is already delivering stunning imagery and data, and it provided forecasters..
GOES-16 Data in the Cloud :: North Carolina Institute for Climate Studies ncics.org NOAA's new geostationary weather satellite, GOES-16, is already changing the way we view our planet, even though it won't be declared fully operational until later this year. By providing images and data at much higher resolutions and higher frequencies than its predecessors, GOES-16 gives weather f...
It was a busy media week for Carl Schreck! For those of you outside the Asheville area or who missed the broadcast, the recording of last week's..