Trends Winter 2017/18
The latest issue of our Trends newsletter recaps several busy months here at NCICS. In addition to an overview from Director Otis Brown, this issue highlights our contributions to two major national climate assessment products and reports on efforts to push GOES-16 satellite data to the cloud. You can also read about a variety of engagement and outreach efforts and learn how NCICS helped eclipse-hunters identify the best spots for viewing this summer's total solar eclipse.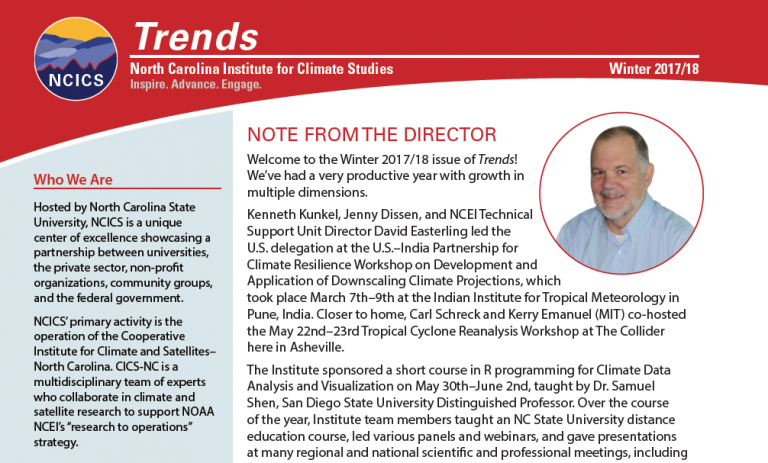 Tom Maycock presents on #NCA4 findings at the second NCA4 panel discussion held at the The Collider. Alongside with panelists from UNC Asheville's..
We had a great time at Day One of the Western Region Science and Engineering Fair at Western Carolina University. We're back for Day Two today–hope..