Spring Trends 2017
We invite you to check out the latest issue of Trends, our Institute newsletter. In addition to an update from our Director, Otis Brown, this issue looks back at other major accomplishments from the past year, including our recent climate downscaling workshop in India, the release of the NOAA State Climate Summaries, and our educational outreach efforts.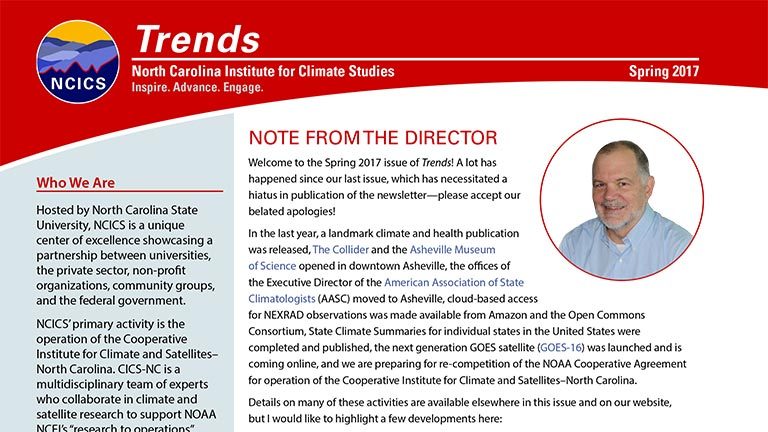 An opinion piece in the New York Times explores the connection between a warming world and increases in extreme precipitation. The article features..
Irma, and the Rise of Extreme Rain nytimes.com The number of severe rainstorms has jumped by one third in recent decades. Warmer air is a big reason.
"Where Building Meets Climate Science" – a symposium on climate-adaptive design will take place this November in Asheville, NC. Tim Owen, climate..