Spring Trends 2017
We invite you to check out the latest issue of Trends, our Institute newsletter. In addition to an update from our Director, Otis Brown, this issue looks back at other major accomplishments from the past year, including our recent climate downscaling workshop in India, the release of the NOAA State Climate Summaries, and our educational outreach efforts.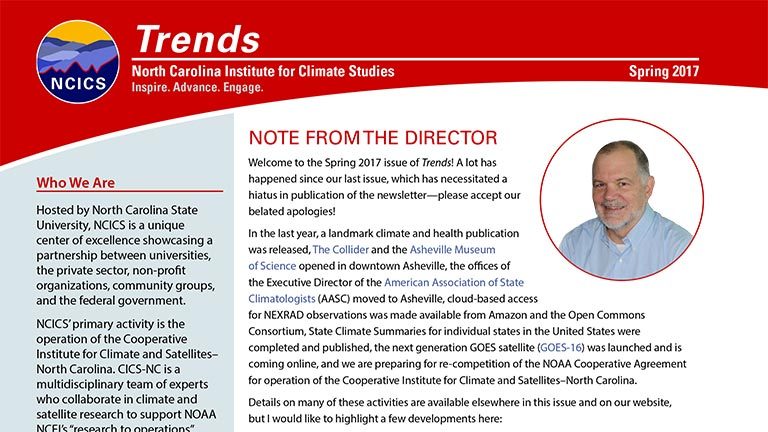 Scientists from CICS-NC, NOAA National Centers for Environmental Information – Climate, the Centers for Disease Control and Prevention, and Florida..
Changing Extremes and Human Health ncei.noaa.gov A new paper delves into the many connections linking extreme climate events and human health.
As part of a series on the connections between climate change and mental health, Thrive Global recently published this extensive interview with..
A Scientist Explains the Domino Effects of Climate Change on Mental Health thriveglobal.com 'When you have an extreme event like a drought, a heat wave, a hurricane—the mental health consequences aren't direct.'