Trends Winter 2017/18
The latest issue of our Trends newsletter recaps several busy months here at NCICS. In addition to an overview from Director Otis Brown, this issue highlights our contributions to two major national climate assessment products and reports on efforts to push GOES-16 satellite data to the cloud. You can also read about a variety of engagement and outreach efforts and learn how NCICS helped eclipse-hunters identify the best spots for viewing this summer's total solar eclipse.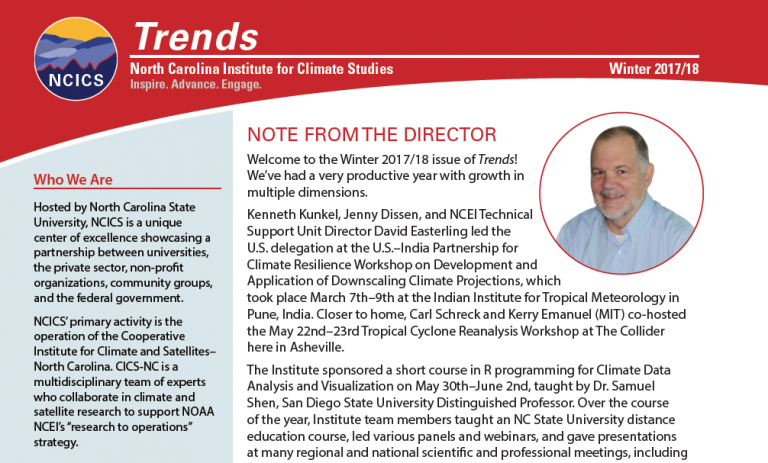 CICS-NC at #AMS2019 concludes: Carl Schreck presents a new climate normals product that accounts for ENSO and climate change, plus contributions..
Today at #AMS2019: a session on data visualization and presentations on the predictive skill of the MJO, evaluating CFSv2 forecasts of the MJO..