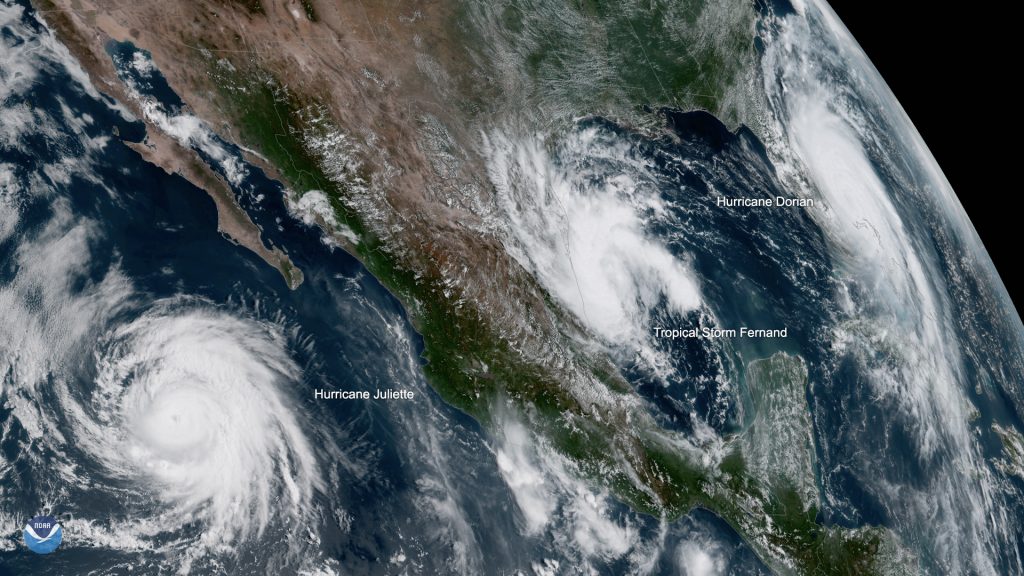 Are hurricanes getting stronger, larger, and wetter?
NCICS's Dr. Carl Schreck will address that question in a seminar at The Collider in downtown Asheville on September 24th at 2pm. Invited by CASE Consultants International, Dr. Schreck will discuss the climate record of hurricanes, how major storms like Harvey, Florence, Matthews and Dorian result in devastating impacts, and what the latest science can tell us about how climate change may be affecting hurricanes.
This is the first in a series of seminars planned for coming months. Watch our website and social media for news on upcoming events.
You can find more information on this event at: https://case.simpletix.com/e/47619
For more on on NCICS Outreach and Engagement, see: https://ncics.org/expertise/engagement/