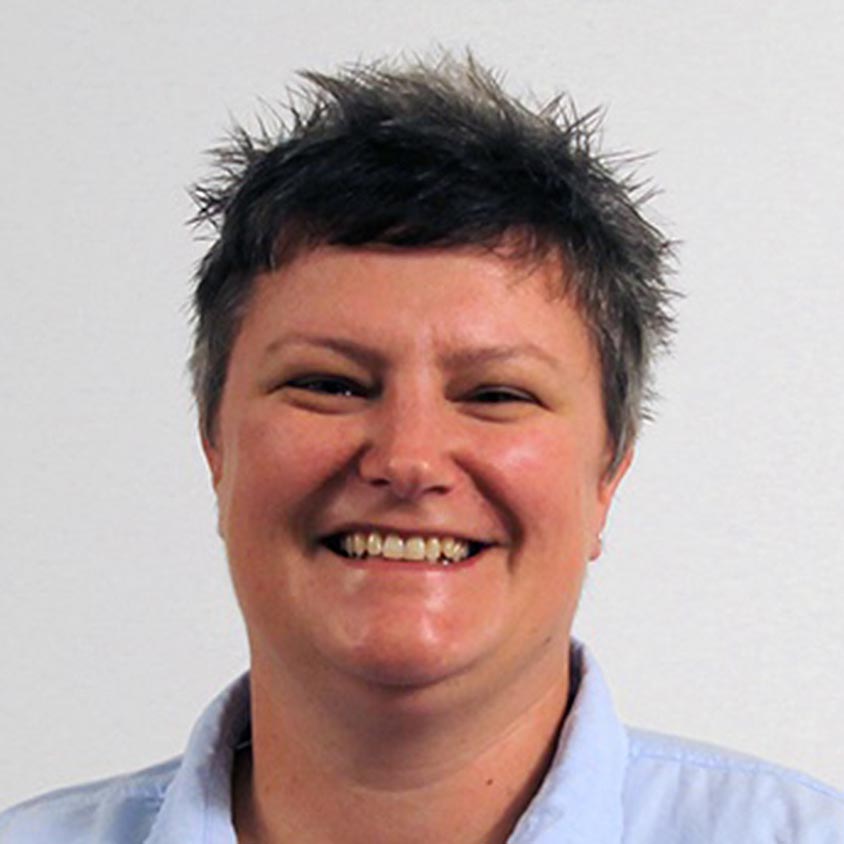 Anne Waple
Climate Assessment Program Science Writer/Editor Phone: 828.257.3146 Email: awaple@cicsnc.org
Biography
Dr. Anne Waple has worked in climate science, resilience, and adaptation for much of her career. Anne spent over 12 years in the National Oceanic and Atmospheric Administration (NOAA) where she led global, national, and regional "state of the climate" analysis, and more recently directed NOAA's climate assessment program for the U.S. National Climate Assessment (NCA). Anne directed the NCA Technical Support Unit, was Vice Chair of the Interagency National Climate Assessment Task Force, and co-chaired the development of the interagency Global Change Information System that houses the NCA information as well provides access to over 3,000 datasets. 
Anne then spent over three years as Vice President at Second Nature – a national non-profit – and while there led the development of a climate resilience framework for higher education and communities, adopted by around 100 institutions in a little over 6 months after release.  
A thread throughout Anne's career has been science writing and editing and she has worked on hundreds of written products summarizing, synthesizing and making science accessible to lay audiences and decision makers.
Anne joined NCICS in August, 2016 as a part-time editor of NCA. Anne also runs her own consulting firm assisting communities, agencies, and institutions develop climate resilient plans and practices and to use scientific and technical information. 
Publications
2016
Star, J., Rowland, E.L., Black, M.E., Enquist, C.A.F., Garfin,G., Hawkins Hoffman, C., Hartmann, H., Jacobs, K.L., Moss, R.H., Waple, A.M. (in revision, 2016). Supporting Adaptation Decisions through Scenario Planning: Enabling the Effective Use of Multiple Methods. Climate Risk Management.
Waple, A.M, Kunkel, K.E., Champion, S., Tilmes, C. (2016) Innovations in Information Management and Access for Assessments. Climatic Change. DOI: 10.1007/s10584-015- 1588-7
2014
Ma, X., Fox, P., Tilmes, C., Jacobs, K., Waple, A.M (2014) Capturing Provenance of Global Change Information. Nature Climate Change, Vol 4, pp 409-412
Hall, J., Blair, M., Buizer, J., Gustafson, D., Holland, B., Moser, S., Waple, A.M., (2014) The NCA Long-Term Process: Vision and Future Development. Third National Climate Assessment
2013
Tilmes, C., Fox, P., Ma, X., McGuinness, D., Pinheiro-Privette, A., Smith, A., Waple, A.M., Zednik, S., and Zheng, J., (2013) Provenance Representation for the National Climate Assessment in the Global Change Information System. Transactions on Geoscience and Remote Sensing. Volume: 51 , Issue: 11 DOI: 10.1109/TGRS.2013.2262179, pp 5160 - 5168
2010
United States Department of State. U.S. Climate Action Report 2010. Washington: Global Publishing Services, June 2010. (I wrote and coordinated agency edits to Chapter 6: Vulnerability Assessment, Climate Change Impacts, and Adaptation Measures, pp 86-97. No authors identified in the official citation)
Brohan, P., Allan, R., Freeman, J.E., Waple, A.M., Wheeler, D.M., Wilkinson, C., Woodruff, S. (2009) Marine Observations of Old Weather. Bulletin of the American Meteorological Society, 90, 2
2008
Karl, T.R., Meehl, G.A. Miller, C.A., Hassol, S.J., Waple, A.M., and Murray, W.L. (2008) Weather and Climate Extremes in a Changing Climate. Regions of Focus: North America, Hawaii, Caribbean, and U.S. Pacific Islands. U.S. Climate Change Science Program
Beller-Simms, N., Ingram, H., Feldman, D., Mantua, N., Jacobs, K.L., Waple, A.M. (2008) Decision Support Experiments and Evaluations Using Seasonal to Interannual Forecasts and Observational Data: A Focus on Water Resources. U.S. Climate Change Science Program
Levy II, H., Shindell, D., Gilliland, A., Horowitz, L.W., and Schwarzkopf, M.D., (eds), Waple, A.M. (Science Ed) (2008) Emissions Scenarios for Long-Lived and Short-Lived Gases and Aerosols. U.S. Climate Change Science Program
Scientific editor for six other U.S. Climate Change Science Program reports between 2007 and 2009 as well as the Global Climate Change Impacts in the United States report: listed as Resume Anne M. Waple 8/23/2016 part of the Federal Executive Team.
2006
Shein, K., (Ed), Waple, A.M., Diamond, H.J., Levy, J.M.(contributing eds) (2006) State of the Climate in 2005. Bulletin of the American Meteorological Society, 87, 6. Waple, A.M. (2005) Polar Climate of 2004, in Levinson, D.H. (ed) (2005) State of the Climate in 2004. Bulletin of the American Meteorological Society, 86, 6.
2004
Ruzmaikin, A., Feynman, J., Jiang, X., Noone, D.C., Waple, A.M., Yung, Y.L. (2004) The Pattern of Northern Hemisphere Surface Air Temperature During Prolonged Periods of Low Solar Output. Geophysical Research Letters, 31, L12201
2003
Waple, A.M. and Lawrimore, J.H (eds) (2003) State of the Climate in 2002. Bulletin of the American Meteorological Society, 84, 6.
Heim Jr., R.R., Lawrimore, J.H., Wuertz, D.B., Waple, A.M., Wallis, T.W.R. (2003) The REDTI and MSI: Two New National Climate Impact Indices. J. Appl. Met. Waple et al. (2002) Climate Assessment for 2001. Bulletin of the American Meteorological Society, 83, 6.
2002
Waple, A.M, Mann, M.E. and Bradley, R.S. (2002) Long-term patterns of solar irradiance forcing in model experiments and proxy-based surface temperature reconstructions. Climate Dynamics, 18, 563–578, DOI 10.1007/s00382-001-0199-3
2001
Shindell, D.T., G.A. Schmidt, M.E. Mann, D. Rind, and A. Waple, (2001) Solar Forcing of Regional Climate Change During the Maunder Minimum, Science, 294, 2149-2152, doi:10.1126/science.1064363