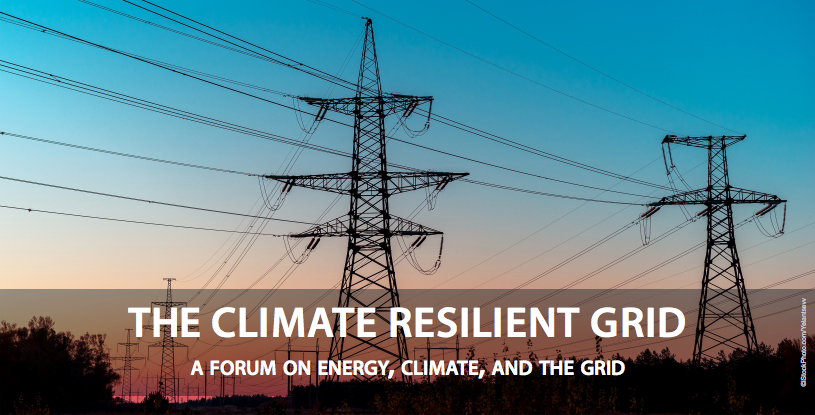 The Climate Services Committee of the American Meteorological Society, in conjunction with NCEI, the Cooperative Institute for Climate and Satellites–North Carolina (CICS-NC), and The Collider, is hosting "The Climate Resilient Grid: A Forum on Energy, Climate, and the Grid."
The event, which takes place on June 14-15, 2017, at The Collider in Asheville, North Carolina, will bring together thought leaders from industry, government, and academia to work side by side with climate experts. Participants will explore how climate science and environmental data can inform challenges related to integrating renewables into the nation's energy grid.
Climate, weather, and other environmental factors have significant impacts on all aspects of the energy sector, including production, transmission, and consumption. NCEI's data holdings are an invaluable resource for decision makers working to build a more resilient grid. The forum will allow experts from NCEI and CICS-NC to share ideas about how NCEI data inform decisions, and to gather information from energy-sector stakeholders concerning the types of information and services they need.
The forum will facilitate the exchange of ideas and information among various areas of expertise:
Utilities executives will share their perspectives on the current state of their grid, their climate risks and vulnerabilities, and the future of renewables in their portfolio.
Solution providers will demonstrate how environmental data and intelligence has been used for asset management and load planning in a changing climate.
Thought leaders discuss the critical role of renewables and the right mix of energy to build an adaptive infrastructure while reducing carbon dioxide emissions.
Scientific experts from NOAA's National Centers for Environmental Information will interact with forum participants to facilitate development of climate-science based solutions to real energy sector challenges.
Confirmed speakers include:
Who Should Attend?
Energy industry professionals, planners, adaptation professions, renewable energy experts, and scientists working in this area.
For More Information
More information on the forum, including instructions on registering, is available here.