Workshop on Water Resources and Drought Information in the Southwest US: Facilitating Collaboration to Increase Access to Relevant Drought Information
---
INTRODUCTION
NOAA's National Centers for Environmental Information (NCEI) located in Asheville, NC is pleased to invite you to participate in a workshop discussion focused on application of data, science, and forecasts for resources managers and decision makers to improve resiliency to drought in the southwestern United States. Recognizing the significant societal impacts of drought and other water resources challenges, this workshop is seeking to facilitate a cross-sectoral dialogue featuring speakers from federal, state and local government, academia and the research community as well as affected businesses, industry and information providers.
GOALS and OBJECTIVES
Highlight NOAA products and services including data, forecasts, and science relevant to addressing the drought and water resources challenges in the southwest U.S.
Improve dialogue on stakeholder needs throughout the region
Develop and foster collaboration between information providers and users to continue dialogue on requirements and the value of existing products and services in the water resources sector in the southwest U.S.
Raise awareness of, provide overview to, discuss use/applications and get user feedback on NCEI climate products and services for understanding and responding to drought and other water resource challenges in the southwest U.S.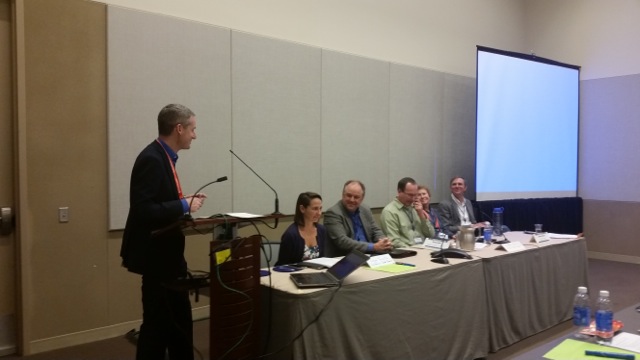 PARTICIPANTS and SPEAKERS
Representatives from the RISAs working on Southwestern Drought (e.g. CLIMAS at University of Arizona, CNAP at University California San Diego, and WWA)
Representatives of water resource management agencies across region

Water suppliers (e.g. Salt River Project, Central Arizona Project)
Flood control districts (e.g. Maricopa County Flood control district, Clark County Flood control district)
State Department of Water Resources (e.g. AZ DWR, CA DWR, Western States Water Council)

Representatives of relevant businesses and industries impacted by Southwestern drought
Representatives from NCEI, and more broadly in NOAA, including NWS and OAR
Representatives from other water related federal , state, local and tribal agencies
Representatives of companies or organizations in the water resources and weather/climate sectors that develop value-added products using NCEI data
Featured speakers at this interactive workshop will include:
Steve Volz, Assistant Administrator for Satellite and Information Services, National Environmental Satellite, Data, and Information Service
Brad Udall, Senior Water and Climate Research Scientist/ Scholar, Colorado Water Institute, Colorado State University
Bill Hasencamp, Manager of Colorado River Resources for the Metropolitan Water District of Southern California
Nancy Selover, ASU, Arizona State Climatologist
Michelle Stokes, Hydrologist in Charge, NOAA's National Weather Service Colorado Basin River Forecast Center, on the 2015 water supply outlook for the Colorado Basin
Organized on the final day of the 95th Annual Meeting of the AMS in the Phoenix Convention Center, we look forward to engaging with users and providers both within and outside the weather and climate community at this workshop. Workshop attendees are not required to be registered for the AMS Annual Meeting.
There is no cost to register, but advance registration is requested.
DATE AND TIME
Thursday, 8 January 2015
11:00 am – 3:00 pm
Phoenix Convention Center, 100 North Third Street, Phoenix, AZ (Room 123)
QUESTIONS
Please contact workshop co-chairs Kevin Werner or DeWayne Cecil, or Renee Leduc Clarke.