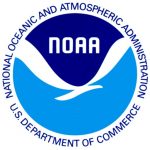 NOAA's National Climate Assessment Technical Support Unit (TSU) provides a broad range of scientific and technical support for the legally mandated National Climate Assessment (NCA) process under the auspices of the U.S. Global Change Research Program. National climate assessments are intended to advance the understanding of climate science in the larger context of social, ecological, and policy systems and to provide integrated analyses of impacts and vulnerability.
NCICS provides most of the staffing for the TSU through our NOAA Cooperative Institute (CISESS). Scientists and technical experts from the Institute work alongside NOAA federal employees and contractors to fulfill the TSU's mission.
The TSU is located at NOAA's National Centers for Environmental Information (NCEI) in Asheville, North Carolina.
We invite you to visit the Assessments Portfolio section of the website for selected examples of the work done by the TSU.